What There is of Earth by Heikki Huotari
22 Feb 2018, Posted by Poetry
in
Art: Silence by Amna Urooj, @art.amna
WHAT THERE IS OF EARTH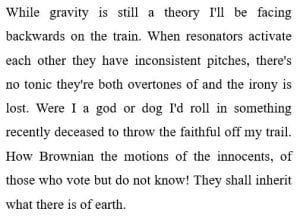 ---
About the author:
Heikki Huotari is a retired professor of mathematics. In a past century, he attended a one-room country school and spent summers on a forest fire lookout tower. His poems appear in numerous journals, recently in The Journal and The Penn Review, he's the winner of the 2016 Gambling the Aisle chapbook contest. Forthcoming books will be published by Lynx House, Willow Springs and After The Pause.
Art: Silence by Amna Urooj, @art.amna
In the artist's words:
My name is Amna Urooj. I am from Lahore, Pakistan, where I am currently doing an MFA (Hons) in Visual Arts from the University of Punjab in Lahore. My work has been exhibited and featured nationally and internationally. I usually work with mix media, acrylic and oil on canvas. Being obsessed with nature, colors and dots, the main emphasis of my work is "Meditation", focusing on colors and dots as a practice of visual meditation. The basic concept of the work is to seek healing and comfort and escape from anxiety. For me, the process of doing the work, the repetition of the dots, distracts my thoughts in a practice of visual meditation.
You can find me at amna4work.crevado.com.