Frequency Modulation by Heikki Huotari
09 Feb 2018, Posted by Poetry
in
Art: Water World III by Linda Chapman, @lindachapman_art
FREQUENCY MODULATION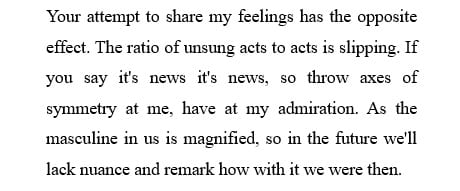 ---
About the author:
Heikki Huotari is a retired professor of mathematics. In a past century, he attended a one-room country school and spent summers on a forest-fire lookout tower. His poems appear in numerous journals, recently in The Journal and The Penn Review, he's the winner of the 2016 Gambling the Aisle chapbook contest. Forthcoming books will be published by Lynx House, Willow Springs and After The Pause.
Art: Water World III by Linda Chapman, @lindachapman_art
In the artist's words: 
Linda Chapman is based in London, and has worked in photography for a number of years. She has exhibited widely in London and around the UK. More recently she has concentrated solely on her personal work which is art photography and sculpture. Chapman explores a variety of subjects and materials and a combination of visual and verbal allusions to trigger metaphors and personal associations; she aims to reinvigorate the lives of everyday things. The end result being often playful, sometimes eerie, but always stimulating. Follow her @lindachapman_art.