Art Feature: Paco Esteve
20 Nov 2017, Posted by Art
in
ART FEATURE: PACO ESTEVE
I have a degree in Sociology and also in Advertising and Public Relations. 
In both degrees I studied various specific subjects related to art. 
My first experience in the art world was the self-publishing of a photographic book entitled "Memorobilia of Vampirya" with the artist Ines Villeparisis, which included photographic portraits of artists from my city. 
From that moment on, I have dedicated myself, above all, to taking photos of artists who participate in my curatorial projects that I carried out with curator Jose Antonio Alcaina, with whom I formed the curatorial tandem "Alcaina & Steve Projects", which was born 
with the purpose of dynamizing the scarce artistic circuit of Alicante (Spain) within the private sphere. 
My work with Alcaina & Steve Projects "began at the Salmaia Gallery in early 2016 with the collective exhibition" Memorabilia of Vampirya ", where some of the artists who appeared in the photographic book of the same name participated. 
Subsequently, the first edition of "NeoArt / Lucentum" was inaugurated in September 2016, in "Soda", in which we maintained the philosophy of mixing emerging artists and others with more trajectory. 
The second installment, called "NeoArt / Lucentum Revisited", was inaugurated on January 14, 2017 at the Angel Castaño Art Gallery. 
For all our exhibitions, we have held photographic sessions, where we combine creativity with the concepts and the aesthetic philosophy of each exhibition. The exhibition "Alcaina & Steve Projects" was "NeoArt / Lucentum Killer" 
. 
Currently, I am working on a project, subsidized by the Alicante City Council, which consists of the edition of a photography book and a documentary about women artists in my city entitled "Memorobilia Dona Alacant Art
My aspirations are, on the one hand, to take photos that reflect the personality and the exact character of the people photographed by me.

 On the other hand, with my curatorial projects in "Alcaina & Steve Projects" tried to introduce emerging artists and promote art exhibitions in my city.
My philosophical tendency about art is that it consists of an attempt to express the external and internal reality of the human being, through a personal and metaphorical language of his own "for the purpose of getting to know myself with others.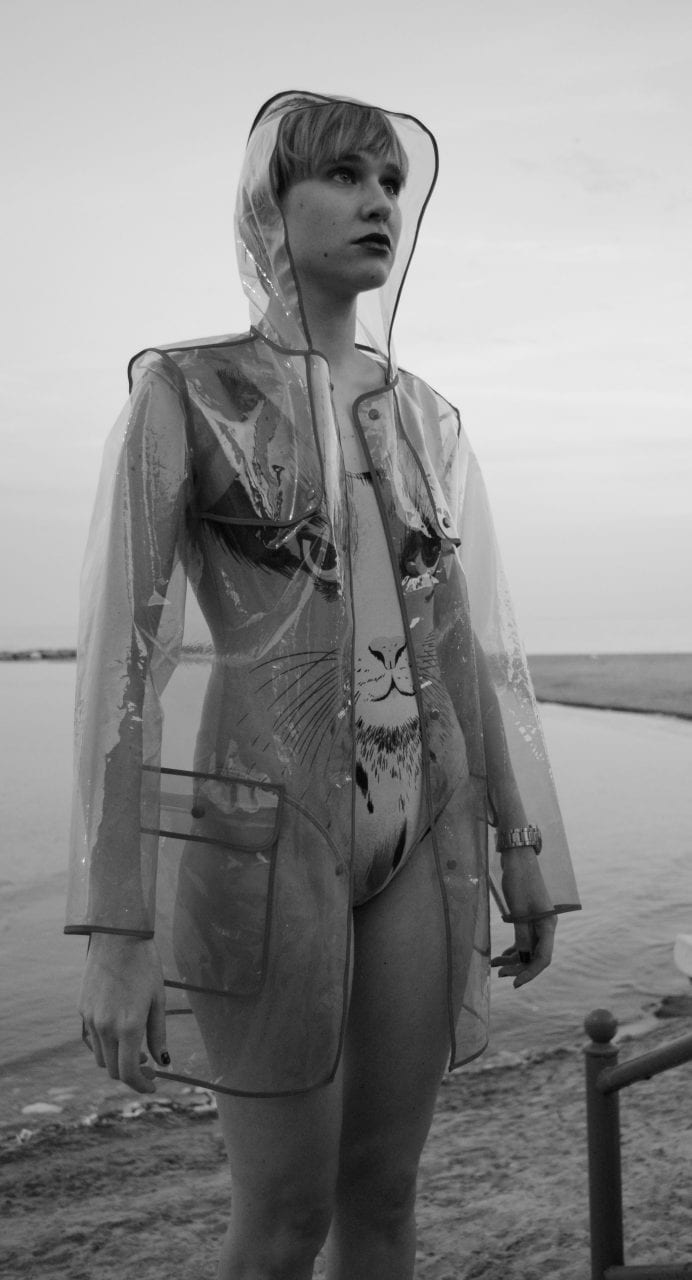 A recommendation for new artists is to try to express all the concepts, ideas and artists that have been able to influence your photographic or art works, but trying to have a personality of their own. On the other hand, tell them to be patient, even though art is long and short life.
My photographic artistic process is that, first, I think of a concept or idea for the person I'm going to photograph. From this moment I develop the mentioned concept trying to enrich it with new ideas and nuances. On the day of the photo shoot I try to capture my initial idea, but also try to improvise and add suggestions of the person photographed.My influences are Surrealism, Decadence-Symbolism, Pop Art, Advertising,  Cinema noir, the horror films of the Hammer film company, science fiction, the Italian "giallos" films of the seventies, Pop Art, John Waters films, 80s music videos, Andy Warhol, David Bowie, Divine,   Mapplethorpe, Duchamp, Man Ray or Cindy Sherman are some of my main sources of inspiration.