Art Feature: The Work of Vera Fonseka
19 May 2017, Posted by Art
in
ART FEATURE: THE WORK OF VERA FONSEKA
I was born in the Ex Soviet Union, in Tallinn, in 1982. In 2003 I emigrated to Lisbon, Portugal, where I took the degree in Painting at the Faculty of Fine Arts, in Lisbon.
Currently my biggest production consists in  2-D work – drawing and painting. My works live in a paradoxical existence between the scrupulous delicacy of the details and the brutality of the iconography used simultaneously. Among the vivid colors that stand out in a first contact with the work and the dark side of death also present in it. All my cultural baggage is symbolically represented on canvas.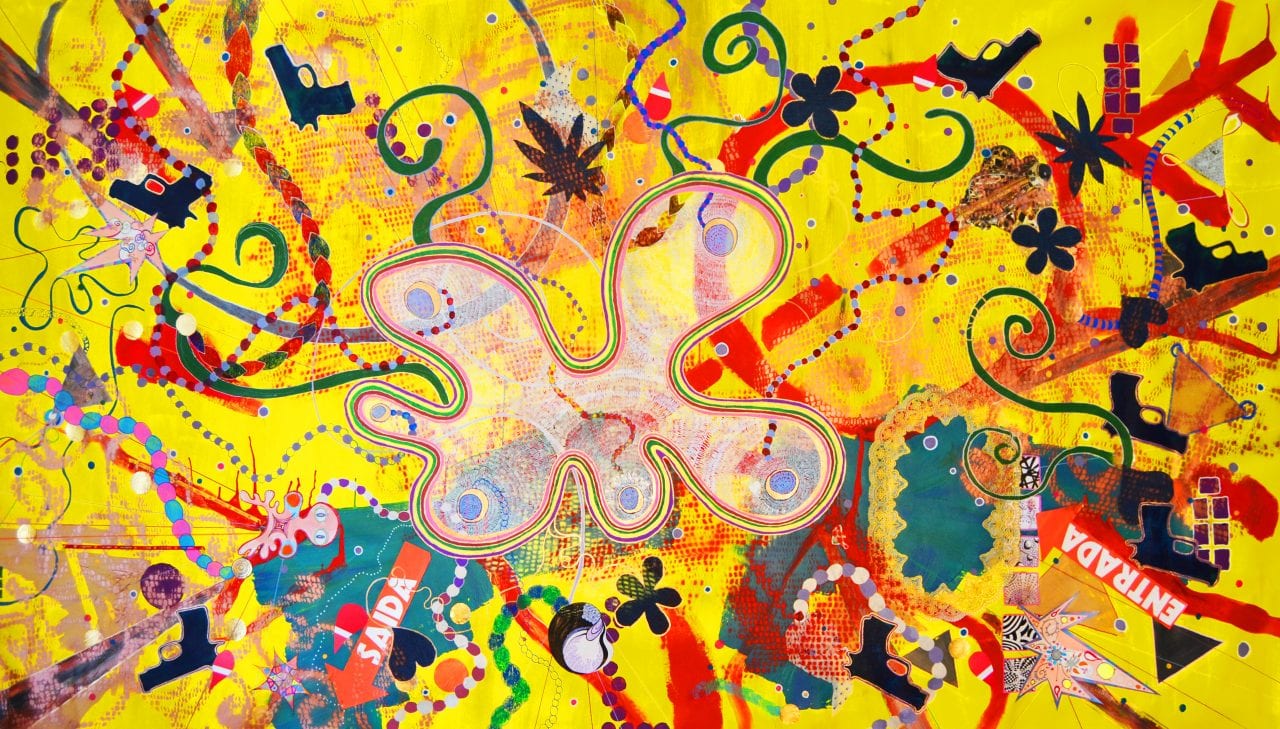 The collage of images depicting violence and despair is solidified with colorful embroidery, the presence of femininity, the solidity of feelings and colors in an optimistic view of life.
I give the clear preferences to the mixing of techniques on canvas, such as industrial adhesives, fabrics, acrylic and oil paint.
The use of weapons and bombs is represented as an inseparable symbolism of the present day. But they are joyful weapons and full of hope. Conflicts of war arise in the same way, almost unprecedented in violence that is covered in colors, in a clearly pop attitude. Pop is also a language that imbues itself in my work in the form of stencil and color.
The mandala for me is the compass which organize the elements and visual objects that I repeat and reproduce.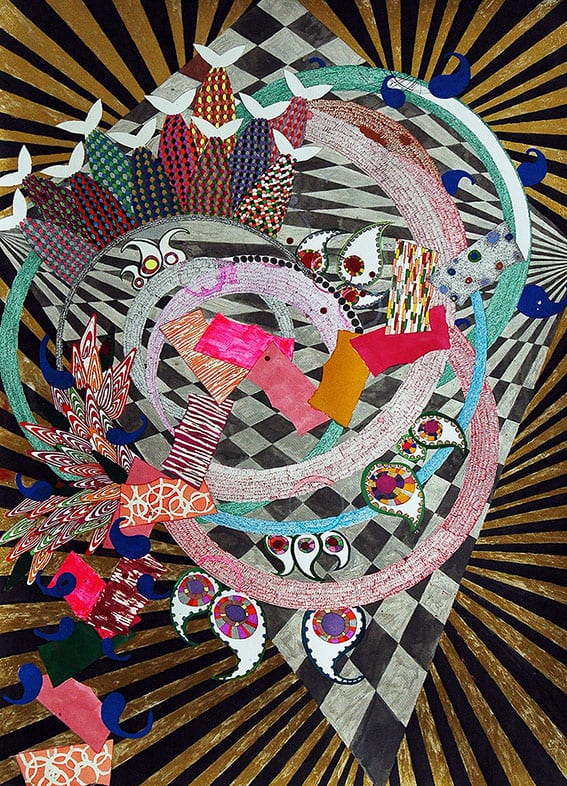 By this way I look for produce dynamism, movement and rotation in my pieces.
In my projects there is always the intention to represent the insatiable and boundless society, a fetish present in almost everything that we surround, addictions and chaos of the day-to-day.
I made a selection of some works I like more and which have a really special story.
---
About the artist:
Vera Fonseka
Follow her on IG @verafonsekaart